Autumn fruits are among the most consumed fruits in terms of both their excellent taste and health benefits. Every product consumed in its season is more beneficial and more delicious. Turkey has critical importance in exporting and being one of the leading countries in producing fresh fruits and vegetables. All kinds of autumn fruits, from delicious apples to sour quinces, are produced in Turkey.
Turkish products are highly preferred worldwide where the concept of organic gains more importance. So, which fruits are in the foreground in the autumn season in Turkey? In which region are they produced? What are the most exported autumn fruits?
What Are the Autumn Fruits Grown in Turkey?
Turkey has a success that goes beyond borders in fresh fruit and vegetable cultivation. It has made its reputation overseas, especially with its quality crops grown according to the season. Thanks to its fertile lands surrounded by ideal climate conditions, agriculture is widespread all over Turkey. Primarily its delicious fruits are used in world cuisines.
Turkey produces a wide variety of fruits, including many exotic varieties. People wish to boost their immune system even more in the fall winds. Turkish fall fruits are expertly produced and exported, both organic and delicious. Although there are many types, the following are the most well-known fall fruits:
Apple
Approximately 460 types of apples are produced in Turkey. Apple, which is a cold temperate climate fruit, is harvested in September and reaches the table.  Apple is grown mostly in the Mediterranean Region in Turkey. Apple production is also available in Central Anatolia, Aegean, and Marmara Regions. Apples grown in this region meet 90% of the country's apple consumption. Fuji apple, which is especially called Amasya apple, is well known for its texture and taste.
Kiwi
Kiwi is among the exotic and most delicious fruits of the autumn season. The production of kiwi is not only difficult but also the soil structure should be suitable. Until 1930, the kiwi was known as a fruit grown only in China. However, it has begun to spread over the globe, particularly since 1970. The Marmara Region is where sour Turkish kiwis are grown. The Black Sea region produces kiwis, which have a sweeter aroma.
Pomegranate
Described as a symbol of fertility in many cultures, the pomegranate offers a visual feast with its multiple seeds. Pomegranate cultivation dates back to ancient times in Turkey. However, more local production increased after the 2000s and spread to the world. Although it grows especially in the Mediterranean and Aegean Regions, pomegranate is also produced in the Southern Anatolia Region.
Quince
Quince, which is considered to be a supporter of health both as a fruit and with its seeds, is not a fruit preferred by everyone. But in any case, its production and consumption are widespread. Quince, which has a bitter taste, is mostly grown in the Marmara Region in Turkey. There are also areas where it grows in the Mediterranean and Aegean Regions.
Tangerine
Tangerine, another temperate climate fruit, is a fruit belonging to the citrus family. There are many varieties with many features such as sour, sweet, and seeded. The Mediterranean Region is pointed out as the center of tangerine production in Turkey. In addition, it is grown in the coastal areas of the Aegean and Black Seas. Mersin and Bodrum mandarins are very famous.
Pear
One of the fruits with the most species and variants is the pear, a fruit native to temperate climates. The aroma of the pear, a fruit that is available in the summer and the fall, can alternate between being exceedingly sweet and acidic. Depending on the kind of soil used for growing it, it may vary. The Santa Maria pear or Deveci pear is well-known, particularly in Turkey. In Turkey's Bursa district, it is produced in a remarkably high volume.
Turkey is a country that is mentioned a lot about autumn fruits. Turkey, which is known in the world in terms of talent and quality in the field of agriculture, continues to export fruits to many countries. So what are the best autumn fruits imported from Turkey?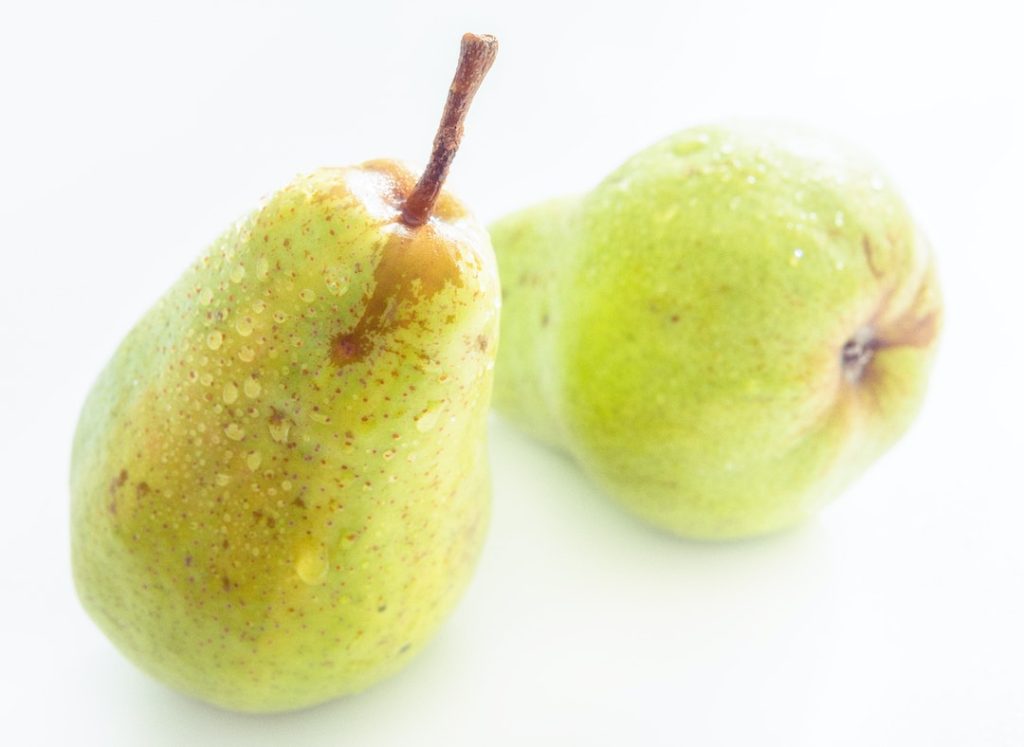 Which Autumn Fruits Are Most Imported From Turkey?
Although the demand for each fruit in Turkey is high, the demand for autumn fruits, in particular, is remarkable. Since the fruits growing in autumn are shaped according to mild conditions, Turkey's fertile lands, which experience all four seasons, attract other countries as well. For this reason, they import many varieties from apples to tangerines. The most imported fruits from Turkey are as follows:
Apple
Apple, the most consumed fruit of all seasons, greets its buyers with the most produced type in autumn. It has been especially popular in Russia in the past years and was among the fruits most imported by India in 2021. Relations with India have developed in the apple export market.
Kiwi
Kiwi draws attention as a fruit whose production increases more and more every year and thus its export rate increases. Turkey's delicious kiwis are imported from many parts of the world. In the first half of 2022, Turkey exported the most kiwifruit to Russia. Russia bought 5 million 454 million dollars of kiwi.
Pomegranate
Turkey realized pomegranate exports worth 132 million dollars in 2021. Pomegranates of superior quality and vibrant hues are in high demand worldwide. Russia, Iraq, and Germany are the countries that are most interested in pomegranates, the star of the fruit juice industry.
Quince
In 2021 and 2022, 79 thousand decares of quince planted were even in the news. The fact that quince, which has very few production areas in the world, is produced in Turkey and exceeds 190 thousand tons, increases the demand for Turkish quince. Countries that want to supply quality products are turning to Turkey's quinces.
Tangerine
Orange flavor tangerine, which is among the important agricultural products, is exported to 72 countries from Turkey. Turkey's tangerine exports in 2021 were worth 453 million and 607 thousand dollars. While the number of people who want to import tangerines is increasing every year, Turkey attaches great importance to tangerines, one of the autumn fruits. Satsuma tangerine produced in Turkey is among the most imported tangerine species. The most exporting countries of Turkish tangerines are Russia and Ukraine.
Pear
The Santa Maria pear has helped Turkey increase its exports of fresh fruit. Turkey exported 64,83 thousand tons of pear in 2020. Pears from Turkey are well known as autumnal fruits and are sought on every continent.  Especially after the export restrictions on autumn fruits such as grapefruit, tangerine, and pear for a certain period, pears started to rise among the fruits imported from Turkey.