Last year, Turkey's exports to Bulgaria, Iran, Iraq, Georgia, Syria, and Greece climbed by 33.8 percent over the previous year, totaling almost 21 billion dollars.
Turkey's exports to its neighbors Bulgaria, Iran, Iraq, Georgia, Syria, and Greece climbed by 33.8 percent to almost 21 billion dollars last year. Despite the Covid-19 outbreak, Turkey ended 2021 with a record in exports, according to statistics collated from the Ministry of Trade and the Turkish Exporters Assembly. Exports were 225 billion 368 million USD over this time period.
Turkey exported 20 billion 897 million 224 thousand dollars to Bulgaria, Iran, Iraq, Georgia, Syria, and Greece during that time period. In the same period last year, the amount in question was 15 billion 612 million 627 thousand dollars. As a result, compared to 2020, exports to these nations climbed by 33.8 percent last year.
Iraq received the largest export, worth 9 billion 11 million 659 thousand dollars. This country was followed by Bulgaria with 3 billion 642 million 284 thousand dollars and Greece with 2 billion 913 million 527 thousand dollars. Iran followed with 2 billion 288 million 185 thousand dollars, Georgia with 1 billion 548 million 322 thousand dollars. Finally, Syria followed with 1 billion 491 million 223 thousand dollars.
Exports to all nations grew on a year-over-year basis last year. Exports to Greece increased by 70.7 percent, Syria by 51.7 percent, and Bulgaria by 48.4 percent.
The Most Chemical Products Were Sold to Neighbors
When looking at the distribution of Turkey's exports to its neighbors by sector, the "chemical substances and products" sector came out on top. This sector exported 3 billion 500 million 962 thousand dollars to six bordering nations. "Grains, pulses, oil seeds and products" came in second with 2 billion 623 million 893 thousand dollars. It was followed by "steel" with 1 billion 801 million 577 thousand dollars.
"Other industrial products," came last with a value of 12 million 794 thousand dollars and "ornamental plants and products" followed with a value of 14 million 785 thousand dollars. Additionally, the "defense and aviation industry," followed with a value of 17 million 339 thousand dollars. These were the sectors with the lowest exports to neighboring countries.
Turkey's Trade with Neighboring Countries
The Republic of Turkey has gained a significant place in the world markets, especially in the region and Europe. This is the result of the breakthroughs it has made since the 1980s, especially in the way of the free-market economy and opening to foreign markets.
Due to its geographical location, it is possible to limit the countries neighboring Turkey to "Turkey's land neighbors". However, this framework is not suitable for today's understanding of trade and the historical development of commercial relations. For this reason, it would be more accurate to define them as "Turkey's land and close sea neighbors".
It is important to take into account that Turkey is a regional country due to its geo-strategic location. In this case, the neighboring countries category includes land neighbors. These neighbors are Syria, Iraq, Iran, Azerbaijan, Armenia, Georgia, Bulgaria, and Greece. The Russian Federation, Ukraine, Romania, Moldova (although it does not have a seaport), Libya, Egypt, Israel, and Lebanon will also need to be included.
Continually Increasing Export to Neighboring Countries
Turkey, within the framework of its goal of becoming a world state both politically and economically, has to strengthen its position in its region politically and economically. In this context, it attaches great importance to the development of economic and commercial relations with its neighbors.
Economic and commercial relations of developed countries such as the USA, Canada, France, and Germany are great examples. The commercial relations of these countries with their neighbors and/or countries in the region have a predominant place in their general trade. With this in mind, the ratio of Turkey's trade with neighboring countries to its total trade was 15.8 percent in 1999. It was 18.0 percent in 2000, 20.1 percent in 2001 and 18.6 percent in 2002. The trade each year grew and in 2019 it was at more than 30 percent.
Economic Relations with Other Countries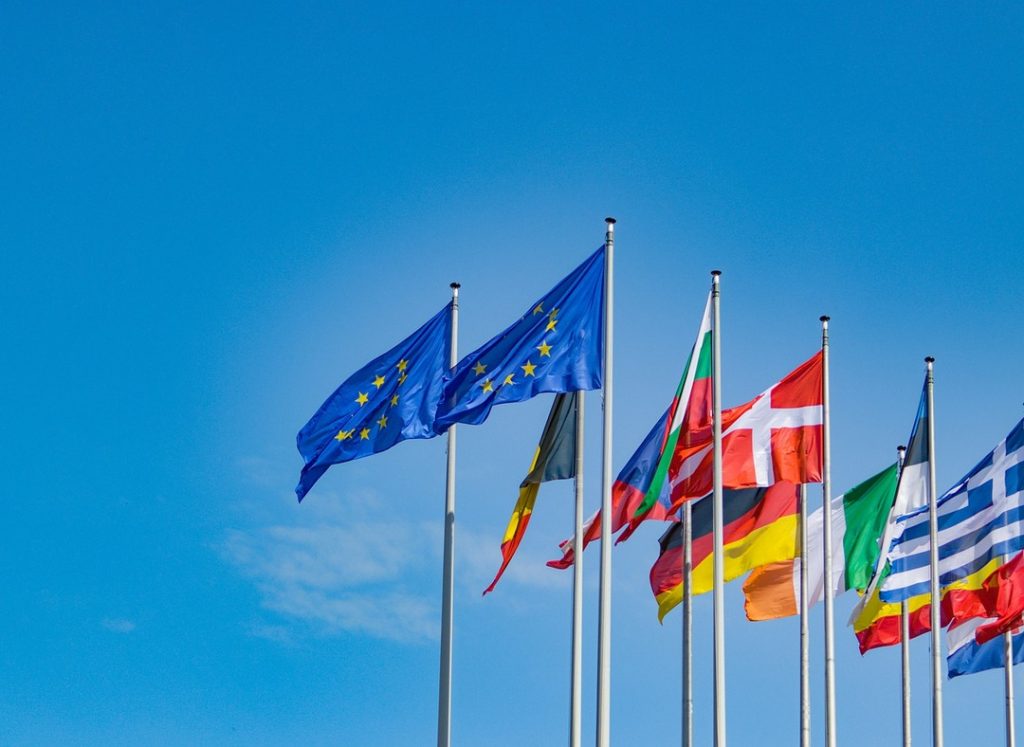 Turkey is the EU's sixth-largest trading partner, accounting for 3.6 percent of total EU goods trade with the rest of the world in 2020. Turkey's greatest import and export partner, as well as its primary source of investment, is the European Union. In 2020, the EU accounted for 33.4 percent of Turkey's imports and 41.3 percent of the country's exports.
The total value of products traded between the EU and Turkey in 2020 was €132.4 billion. Turkey exported machinery and transport equipment (€24.1 billion, 38.5 percent) and apparel (€8.3 billion, 13.3 percent) to the EU. Additionally, Turkey exported agricultural and raw materials (€5.3 billion, 8.5 percent). Exports from the EU to Turkey totaled €69.9 billion. Machinery and transport equipment (€30.6 billion, or 43.8 percent), chemicals (€12.9 billion, or 18.5 percent), and fuel and mining products (€6.4 billion, or 9.2 percent) were the most popular.
In 2019, the two-way services trade between the EU and Turkey was €26.5 billion, with EU imports of services being €13.9 billion and exports totaling €12.6 billion.