Salih Zeki Murzioğlu, Chairman of the Board of Samsun Chamber of Commerce and Industry, shared the export data. He stated that Samsun had exported 321 million 215 thousand 70 dollars' worth of goods in the first three months of 2022 to 148 countries.
The Chairman announced that they exported 265 million 587 thousand 172 dollars in the first three months of last year. And the city's exporters reached 321 million 215 thousand 70 dollars with a 20.9 percent increase in the same period this year.
Murzioğlu stated that the exports were made to 148 nations and five free zones during this period. The greatest importers were Morocco, the United States, Peru, the Netherlands, and Georgia, in that order.
Exports in 72 Different Sectors
Chairman Murzioğlu also talked about the most exported products from Samsun in the January-February 2022 period. "Iron steel, tractors, bicycles, motorcycles, and other land vehicles, their parts and accessories topped the list. Milling products such as malt, starch, inulin, and wheat gluten followed. Fish, crustaceans, mollusks, and other aquatic animals were high on the exports list. Boilers, machinery, mechanical devices and tools, nuclear reactors, their components, and parts were also among the top five products. Samsun has exported in 72 different industries in the 3-month period."
Exporters Are Writing A Success Story
Moreover, Murzioğlu emphasized that the export figures in the first three months of the year were promising for the future.
"We are now in a period in which cities compete against each other in the economic world. Samsun exceeded the export figure of 1 billion dollars for the first time in its history last year. As our exports increase, our product range, and the number of countries we export to also increase. These are pleasing developments for our province. We witness that our companies write success stories with great determination, by overcoming obstacles, producing without hesitation, and creating employment despite difficult conditions. I congratulate the officials and employees of all our companies that contribute to the development of our city and country."
2021 Was A Year Full of Records for Samsun
Murzioğlu said that Samsun had closed in the year 2021 with a record, increasing its exports by 74.5 percent compared to the previous year. Making exports worth 1 billion 304 million 986 thousand dollars in 2021, Samsun rose to 18th place in Turkey by jumping three steps at once.
The month with the highest increase in exports in Samsun was recorded in September with 155 million 385 thousand dollars.
Samsun's New Export Target is 5 Billion Dollars
Samsun Metropolitan Municipality Mayor Mustafa Demir said that the new target of the city was 5 billion dollars. Underlining the importance of SMEs in exports, President Demir noted that more emphasis should be placed on innovation and technology.
Speaking at the Ministry of Industry and Technology's European Enterprise Network Samsun Conference held in Samsun, Metropolitan Municipality Mayor Mustafa Demir made evaluations about the country and city economy.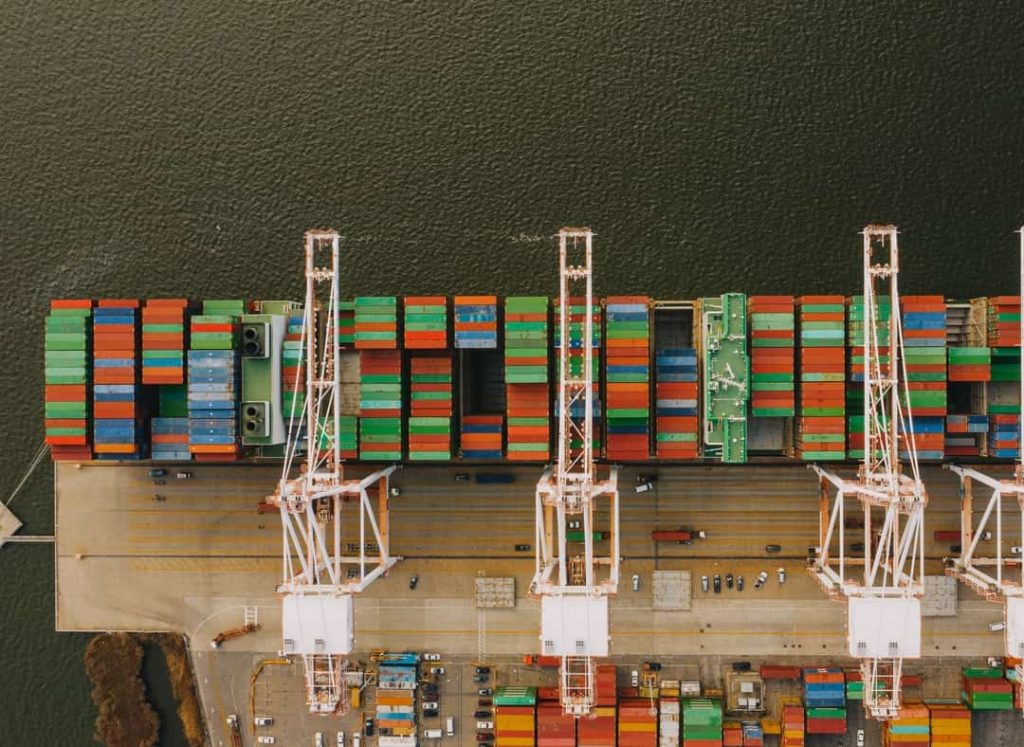 Using the Record-Breaking Momentum Is Crucial
Explaining that Samsun is in a very serious momentum in exports, Mayor Demir said, "In 2002, Samsun's export was 36 million dollars. If we take the current export figures as a basis, we have exceeded the target of 1 billion dollars this year. By the end of the year, we have a very high probability of reaching 1 billion 150 million dollars. We have grown 30 times in exports. This is a good indicator. But we still have a long way to go. We are already wondering what our 2022 export figure is. We've crossed the $1 billion mark. Our next export target is 5 billion dollars. I believe that together we will achieve this goal."
Samsun is in a very good economic era with government policies, ministry investments, KOSGEB (Small and Medium Industry Development Organization), universities, chamber of commerce and industry, local governments, public administrations, and political mechanisms. President Demir added, "We are going through a period when we realize our opportunities and activities. Looking ahead, I hope we will make significant progress."
SMEs Are Very Important for the Goal
Mentioning the importance of SMEs in Turkey's exports, President Demir said that SMEs accounted for 40 percent of total exports. He added:
"Our SMEs have a very important place in production and export. Every strong firm has an SME period. We are going through an important process. The next 3-4 years are also very important. Samsun is the center of the region. While looking at our city, we need to feel the responsibility and potential behind us in a geography stretching from the border of Istanbul to Artvin and Central Anatolia."