According to Turkish Exporters Assembly (TIM) figures, Turkey's exports climbed by 15.2% in May compared to the same period of the previous year. And it reached 18 billion 972 million dollars.
Turkish exporters' "alternative market" strategy continued to yield positive results. And Turkey established export records in eight countries last month.
The countries where Turkey broke records in monthly exports were Senegal, Dominican Republic, North Macedonia, Rwanda, Tajikistan, Cameroon, Costa Rica, and Montenegro.
Turkey exported 87 million 265 thousand dollars to Senegal and 71 million 236 thousand dollars to the Dominican Republic. The country also exported 66 million 522 thousand dollars to North Macedonia during this time period. These countries were followed by Rwanda, Tajikistan, Cameroon, Costa Rica, and Montenegro.
Steel Production Rose To Prominence In Countries With Record-Breaking Exports
The steel industry had the largest export sales to 5 of the 8 nations where Turkey set a new export record. The top five destinations for exported steel were Senegal, the Dominican Republic, North Macedonia, Cameroon, and Costa Rica.
The steel industry exported 41.7 million dollars to Senegal and 61.3 million dollars to the Dominican Republic. North Macedonia followed with 25.8 million dollars, Cameroon with 15.4 million dollars, and Costa Rica with 26.7 million dollars.
In terms of overseas sales, Rwanda's grains, pulses, and oilseeds, Tajikistan's electric and electronics, and Montenegro's ship and yacht services sectors stood out.
The cereals, pulses, oilseeds, and products sector exported 1.2 million dollars worth of goods to Rwanda. The power and electronics sector exported 5.8 million dollars' worth to Tajikistan. In addition, Montenegro received 20.7 million dollars worth of exports from the ship and yacht services sector.
The Highest Export Is from Companies In Istanbul
Companies from Istanbul exported the most to eight nations, where Turkey set a new record for international sales in May.
In May, Istanbul companies exported 74.7 million to Senegal, 62.2 million to the Dominican Republic, and 27.3 million dollars to North Macedonia. These were followed by Rwanda, Tajikistan, Cameroon, Costa Rica, and Montenegro, respectively.
Turkey's Exports Increased Significantly Over the Previous Year
In May 2022, compared to the same month of the previous year, exports increased by 15.2% to 18 billion 973 million dollars. In the January-May period of 2022, compared to the same period of the previous year, exports increased by 20.4% to 102 billion 504 million dollars.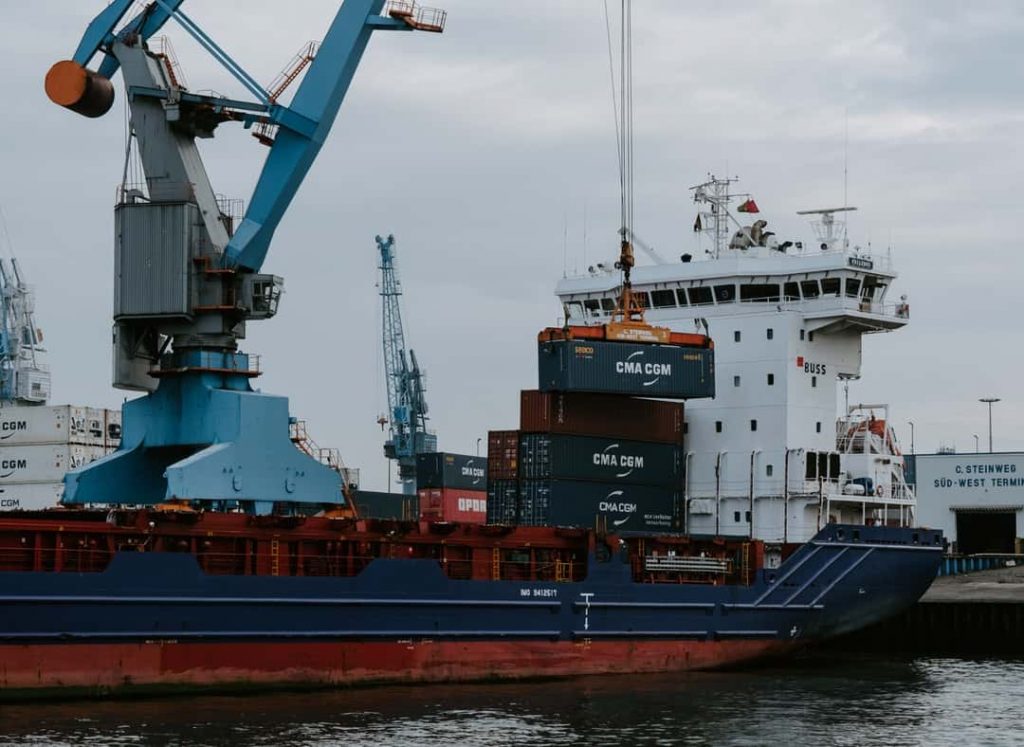 Germany Was the Most Exported Country
The top three destinations for Turkey's exports in May were, in order, Germany (up 6% to $1.5 billion), the United States (up 10.4% to $1.2 billion), and Iraq (up 44.1% to $978 million).
The share of the first 10 countries with the largest share of exports in total exports was 46.8%.
The country group to which Turkey exported the most in May, respectively; European Union (EU-27) increased by 17.4% to 8 billion 10 million dollars. Near and Middle Eastern Countries increased by 30.2% to 3 billion 160 million dollars. Finally, other European countries increased by 1.8% to 2 billion 435 million dollars.
The Raw Material Group Led the Exports in May
The category "Raw Materials (Intermediate Goods)" had the largest exports in May, with $10.5 billion (18% increase). Consumer goods ($6 billion 226 million, a 6.4% rise) and investment (capital) goods ($1 billion 968 million) came in next for this category (24.2 percent increase).
The manufacturing industry export share in May was 94.7% ($17.9 billion). It was followed by agriculture, forestry, fishing industry, and mining & quarrying industry.
Turkish Trade Minister Muş Gave A Statement About the Exports
Trade Minister Mehmet Muş commented on the foreign trade figures for May at the press conference he held. Muş noted that Turkey had remarkable export success in 2021. And he added, "Our country continued to have strong export performance in the first five months of 2022". In May, Turkey's exports increased by 15.2% compared to the same month of the previous year and reached 19 billion dollars. "This is the highest May export of all time. Thus, we achieved the highest monthly export values ​​in all of the first 5 months of 2022, breaking records in the first 5 months," he said.
Commercial Diplomacy Will Strengthen Turkey's Trade Relations
Muş stated that the Ministry will continue its commercial diplomacy efforts indefinitely to assist exporters in navigating the increasingly difficult global economic environment. Throughout May, they thoroughly examined bilateral trade and economic relations with different countries. These countries were Bosnia and Herzegovina, Spain, Algeria, Colombia, Ethiopia, and Pakistan.
Muş stated that they will not relent in their attempts to promote foreign trade. He mentioned intensive meetings with corporate umbrella organizations as well as official engagements. Muş also highlighted that they have introduced innovations that will help the country become a destination for transit trade. He added, "In these challenging circumstances, I believe our exporters will continue to do their part to increase our exports and services".