According to the statements of Mahsum Altunkaya, Chairman of TIM, Turkish grain, and pulses exporters exported 930 tons of products last year, and in return, they generated $9.156B.
TIM Chairman Altunkaya stated that the exporters achieved tremendous success and finished the year well over aim, mentioning that the exporters hit $847M in exports in the first month of this year. Exports in the sectors climbed by 41.43% over the same period last year. It is a significant accomplishment for Turkey. Every year, these sectors increase their exports.
Altunkaya also stated that they want to continue to work hard to grow exports and contribute more to the country's economy and that they participate in the world's major food fairs.
2021 Was a Year of Record Export Figures
In 2021, there was a record increase in export figures across the country. Sector exports reached 9 billion 156 million dollars with an increase of 25.57 percent. Despite the challenging conditions of the pandemic, Turkish exporters exceeded the targeted figures at the end of the year. This has been a source of great pride for Turkey. The country, full of fertile lands, sent 9.7 million tons of grain, pulses, and oilseeds to 214 countries in the January-November period. Agricultural products have been in great demand from the supply chains in the world with their quality and aroma.
In the January-November period, Turkish agricultural products were delivered mostly to the Middle Eastern countries generating 3 billion 234 million 885 thousand dollars. These countries were followed by African countries with 1 billion 927 million 305 thousand dollars. And European countries with 860 million 740 thousand dollars. The export value was 7 billion 298 million 64 thousand dollars the year before. However, it was exceeded with 8 billion 215 million 42 thousand dollars in the 11 months of 2021.
Turkey's Exports Continually Gain Momentum
Turkey gained significant momentum in exports compared to 2020. The country maintains trade with many countries of the world and continues to seek new markets. Compared to the previous year, in 2021, exports to the USA increased by 40.85% and to Iraq by 26.38%. Exports to Germany increased by 7.68%, to Israel by 26.25%, and to the United Kingdom by 18% on a value basis.
As for the country-based exports in the sector, Iraq ranked first with 1 billion 635 million 509 thousand dollars. Syria was the second with 558 million 571 thousand dollars and the USA was the third with 551 million 831 thousand dollars.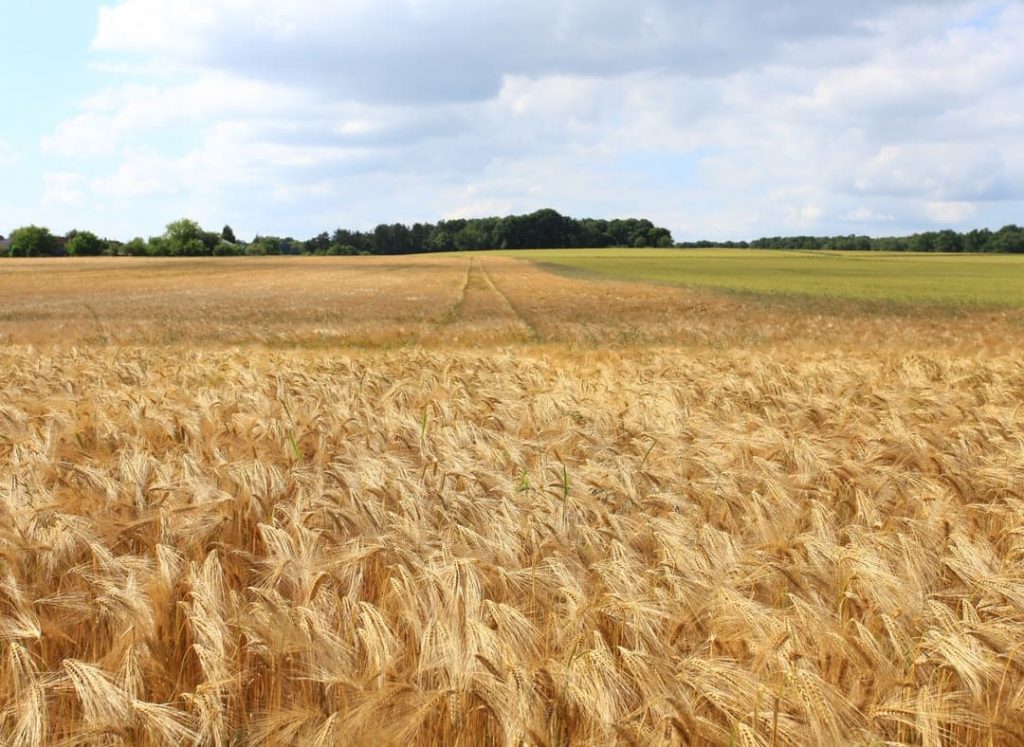 Within the scope of exporters' associations, GAIB (Southeastern Anatolia Exporters Union) made the highest amount of grain and pulses exports with 2 billion 944 million 357 thousand dollars. Gaziantep, Şanlıurfa, Diyarbakır, Mardin, Malatya, Kahramanmaraş, Kilis and Adıyaman are the provinces affiliated to GAIB. After GAIB, Istanbul Exporters' Association with 2 billion 361 million 413 thousand dollars and Mediterranean Exporter Associations with 1 billion 578 million 32 thousand dollars took place.
Exports of sugar and sugary products increased by 33.09 percent, pastry products by 11.05 percent, cocoa products by 19.89 percent, and milling products by 2.10 percent compared to 2020.
The Demand for Turkish Products is Increasing
Turkish grain and pulse exporters ship agricultural products cultivated in Anatolia's rich regions all over the world. These Turkish products are loved and consumed all over the world. Since these products are loved and consumed, interest and demand for them are increasing day by day.
Therefore, it is estimated that the success achieved in the first month is not temporary and will continue steadily. Last year's targeted 7.5 billion dollars worth of exports was exceeded with an export worth over 9 billion dollars. This year, the bar has been set at $11 billion, and the TIM president Altunkaya is hopeful about the outcomes. Altunkaya added that to increase the trade volume, they will keep the existing markets and turn to the European and American markets in particular.
Moreover, he underlined the vital importance of agricultural products in human life. "Agricultural products are of great importance in terms of healthy and high-quality nutrition for people. Turkey's place in this sector, which has vast fertile lands, is known worldwide. Our sector closed last year with the export of over 9 billion dollars. We are increasing the targets of our sector day by day. For this year, we have set a target of 11 billion dollars. We will do our best to achieve this goal," said, Altunkaya.
Import Top Quality Products with Turkish Goods
Importing high-quality grains and pulses from other countries can be quite challenging. There are numerous factors to consider and a variety of problems that can emerge. By working with a network of suppliers, Turkish Goods provides high-quality products in any category.
With Turkish Goods' professional team, importers do not have to worry about anything as the entire process will already be taken care of. If you want to import grains from Turkey, contact Turkish Goods and get your offer.