According to data published by the Southeastern Anatolian Exporters' Association (GAIB), pistachio exports totaled 118 million 923 thousand dollars in 2020. Exports topped the previous year's levels by 76 percent in 2021, totaling 209 million 686 thousand dollars.
Italy, Germany, China, Canada, Portugal, Malaysia, Malta, Taiwan, Morocco, Japan, Moldova, the United Kingdom, Cuba, and Russia were among the 110 nations that received 20,332 tons of pistachios last year.
Turkey's pistachio exports to Italy are among the highest in the world. Last year, Turkey shipped 50 million 74 thousand dollars worth of pistachios to Italy. With 33 million 627 thousand dollars, Germany was second, followed by the People's Republic of China with 12 million 839 thousand dollars.
It is known that the first modern production places of pistachios were China, Iran and the United States. In line with this information, the spread of Turkey's exports to these countries is proof of how Turkey has gained momentum in pistachio production.
The Massive Rise in Pistachio Production Areas in Turkey
In Turkey, pistachio farming takes place in more than 40 provinces. However, roughly 95 percent of Turkey's production comes from the Southeastern Anatolia Region. The region has a huge area that satisfies the climatic criteria of pistachio to a considerable extent. It grows near Şanlıurfa, Gaziantep, Nizip, Siirt, Kahramanmaraş in practically every location.
The pistachio tree thrives in hot climates. Gaziantep has been Turkey's greatest pistachio production area for years. However, Şanlıurfa has had the largest production area with new production areas since 2014. The regions of Şanlıurfa and Gaziantep account for over 80% of Turkey's pistachio production. In addition to the new projects and the increase in cultivation areas, it is predicted that the cultivation areas will increase even more as the producers see the acceleration in pistachio.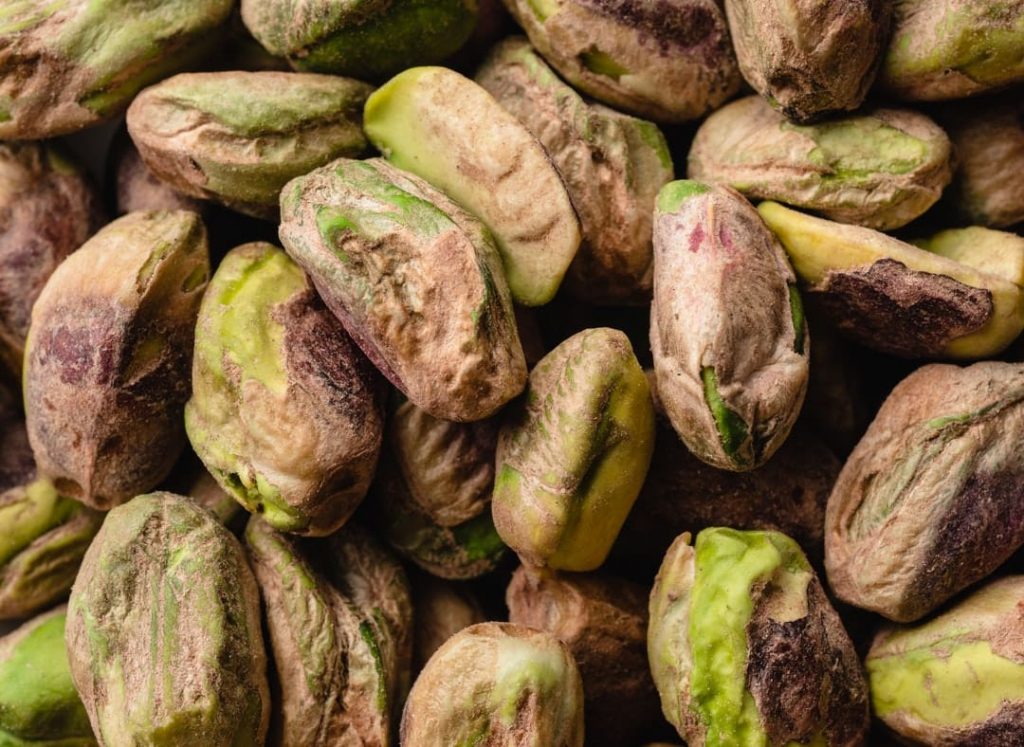 Hope for an Increase in Exports
Pistachios are a key source of revenue for all of the region's provinces, according to GAIB Dried Fruits and Products Exporters' Association President Mehmet Çıkmaz.
"After processing our pistachios in world-class processing facilities in Gaziantep and our region, they both provided more income and started to attract more attention from abroad," Çıkmaz said. He explained that pistachios were only used in the domestic market in previous years. Yet, they have become a serious export product in recent years.
Çıkmaz indicated that the number of pistachio trees in the region has increased at a significant rate. "The yield of pistachio will increase exponentially in the coming period. Accordingly, we expect our exports to reach more serious dimensions in a few years. For this, our negotiations in the foreign market continue. We also continue to search for new markets. Pistachio, with its high return, brings profit to both the industrialist, the exporter, and the producer. In that sense, pistachio pleases everyone."
Export Figures are Expected to Rise with the Increase in Production
Commodity Exchange Assembly President Isa Kızıldemir said they were pleased to end the previous year with a solid figure in exports in Şanlıurfa. The quantity and output of pistachio trees are the greatest in Şanlıurfa.
Pistachio, also known as Damascus pistachio, was registered by Gaziantep as of 1997. It is produced in many parts of Turkey, especially in Gaziantep and Şanlıurfa. Due to the increase in cultivation areas, Şanlıurfa made a difference to Gaziantep in terms of production in 2020.
Kızıldemir stated that the value of agriculture-based production has been rediscovered due to the global drought and pandemic. He added that efforts should be sustained to assure agricultural output continuity.
Kızıldemir noted that the increase in foreign trade is pleasing for Şanlıurfa. "The fact that our pistachio, which is vital to people who consume it due to its flavor and perfume, is in high demand overseas will also help our country's economy greatly. Hopefully, with the growth in our output in 2022, our export statistics will rise as well."
Şanlıurfa Also Stands Out in Peanut Production
Due to the climatic conditions and the area, Şanlıurfa has also started to gain momentum in peanut storage. According to the results of the data, it seems that we will hear the name of Şanlıurfa more in terms of storage in peanut production and export in the coming years.
GAIB Dried Fruits and Products Exporters' Association President Mehmet Çıkmaz, also touched upon the topic. "If this acceleration is reflected in Şanlıurfa, of course, it affects our farmers and traders positively. We want our producers to increase production by supporting all agricultural activities. And to reach even better points in export figures."
At the same time, the project phase of the licensed peanut warehouse is about to be completed. The licensed warehouse was announced last year. With the licensed warehouse, it is thought that the yield of the producers in peanut production will increase in value.
Considering the share and returns of all this pistachio production in exports, many producers and exporters tend to export pistachios. In this regard, the concept of transportation emerges. With its quality service in thirteen languages, Turkish Goods provides reliable transportation to everywhere with the perspective of "From Turkey to The World".