According to the data from the Turkish Exporters Assembly (TIM), Turkey achieved an increase of 63.17 percent in apple exports in 2021. In 2020, Turkey exported 110 million 340 thousand 968 dollars of apples. As per the data, 180 million dollars of apples were exported to 80 countries from Turkey in 2021.
Despite the pandemic, Umut Mirza Çavuşoğlu, Chairman of the Western Mediterranean Exporters' Association (BAIB) Administrative Council, said that export records were broken. He said that fresh vegetable and fruit exports have surged in the previous two years. Çavuşoğlu noted that goods such as tomatoes, peppers, and pomegranates have seen higher-than-expected gains.
"Apple takes its position in the center of the products that had the biggest growth in exports," Çavuşoğlu remarked, stating that the apple has a valuable potential in the market. He said that they produce a significant number of apples. Nearly half of the country's apple output is produced in the Isparta region. In terms of storage, they also have a very powerful network. "Isparta apples contribute a substantial portion of the export," he stated.
According to Çavuşoğlu, the Isparta apple is also distributed internationally through other unions and plays an important role in the country's exports. It is also among the data that the apple harvest in Isparta is around 1 million tons. The Isparta region produces close to 50 percent of the country's apple production. In addition to this production, it also has great success in storage. Of course, the influence of other cities on the country's apple export is undeniable.
Turkey's Special Apple Orchards
Apple grows in the temperate climate zone. The apple tree is resistant to harsh winters with low temperatures. It grows in the Aegean region of Turkey, in the hot and dry areas of the Mediterranean and Southeastern Anatolia regions, at an altitude of more than 80 m. While apple varieties are over 6500 in the world, having over 460 apple varieties in Turkey is a very valuable number.
Spur mutants of Starking Delicious and Golden Delicious, Starkrimson Delicious and Starkspur Golden Delicious are widely produced in Turkey. Due to their growth qualities, spur apples are easier to care for. Growers are particularly interested in them because of their slow growth and early fruiting. Especially those grown in Bursa can be given as an example of these species. Amasya apple, which is mentioned in many places, has a slightly sour taste.
The production and export of Amasya apples are widespread not only in Amasya but also in many cities. The apple orchards in Karaman, which is a small city, attract a lot of attention. Karaman ranked first in having the most apple trees in 2021 and is very active in the production of apple varieties. The city produces "Amasya", "golden", "starking", as well as "crisp pink", "fuji" and "gala" apples, which have an important place in the world market. Karaman has a great influence on the majority of the apple export portfolio of Turkey.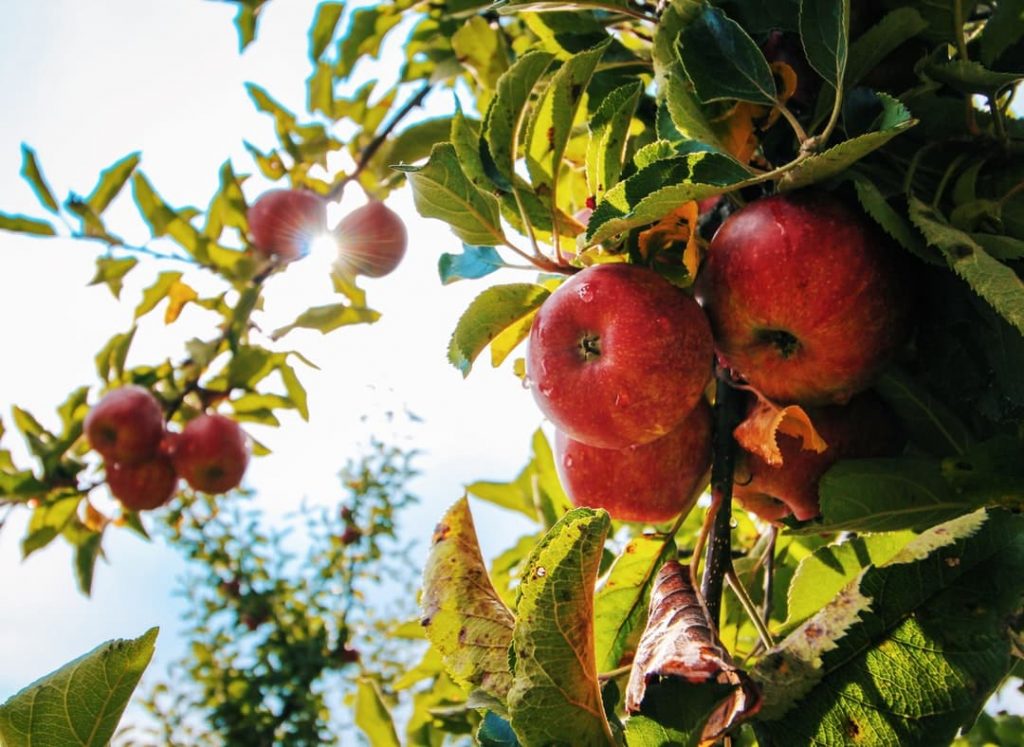 India Imports the Most Apples from Turkey
Çavuşoğlu said that they had exported the most apples to Russia in previous years, but that the overseas market had changed in 2021. Çavuşoğlu noted that Russia slid to second place in the list of nations with the greatest apple import last year, with India taking first place. The region has also gained access to a vital market. "We mostly send apples to India," he explained.
Çavuşoğlu stated that Turkey has only been exporting to India for about 3 years. However, now India has a large share in Turkey's apple exports. This, of course, will contribute to the development of the country.
Çavuşoğlu stated that in 2020, Turkey exported 28 million 26 thousand 712 dollars of apples to India. However, in 2021, the amount jumped to 68 million 653 thousand 998 dollars, a 144.96 percent rise. According to Çavuşoğlu, the Western Mediterranean accounts for 23 million 870 thousand dollars of this total. Following India, the second was Russia with 36 million 444 dollars.
Turkey's income from fresh fruit and vegetable exports is quite high. The production of apple and its effect on the export market is clear. Therefore, manufacturers and companies have also started to seek foreign markets. They search for foreign buyers for reliable and profitable shopping. They try to be involved in the developments in the export market with the guidance of the government.
Turkish Goods Provides Premium Quality Apples
Even though being involved in foreign trade is crucial, another important issue is the transportation process. When this issue comes into play, Turkish Goods is the best choice. Turkish Goods is the apple of the eye of importers with its 48-hour wholesale pricing and reliable transfer process.
Turkish Goods provides top-quality products that are produced in Turkey to all the countries in the world. You can import all kinds of products, especially apples, with the assurance of Turkish Goods.