Every year the trends change. New products become more popular. On the other hand, some products continue to be popular for several years. Even though the demand for each product changes constantly, some products are more sought after all throughout the year.
If you are considering which products to import for your business, you need to be aware of the demand as well as what is trendy. Of course, this is highly related to the type of business you are running and the market you are in. Because the trending products might be quite different based on the market. Therefore, it is important to choose the products that are in demand in your niche and the products you will definitely be able to sell.
In this article, we have listed the trending product groups and products in 2022. Depending on your business, you can choose some of these products to import this year. Read on to discover more!
Healthcare Products
Healthcare products have been in great demand since the Covid-19 pandemic. Even though the conditions are no longer dire, the effects of the pandemic can still be felt. This naturally reflects on the demand for healthcare products. The increasing demand for healthcare products is still continuing today. Therefore, importing healthcare products might be a good idea for your business if it fits your niche. Turkey is especially a great country to import healthcare products from due to its production and export rates as well as how well it performed during the pandemic.
Medical Masks
Even though they are not as strictly used everywhere, medical masks are still widely used around the world. Some countries still demand medical masks to be used in public or crowded areas such as hospitals or public transportation. On the other hand, people become more aware of the importance of using medical masks when they are sick to protect those around them. Hence, medical masks are still among the popular import products. The global face mask market was 16.4 million dollars in 2021 and it is expected to reach 21 million dollars by 2028.
Sanitizers
Another product that became popular during the pandemic was sanitizers. The fear of contamination and coming in contact with the virus increased the use of all sorts of sanitizers everywhere. From workplaces to our homes, we started to use sanitizers more frequently. Even though people are no longer as worried about the virus, they still formed new habits to keep themselves clean. People are nowadays especially careful about keeping their hands clean at all times. When this is the case, the demand for sanitizers is still going strong. The global market for hand sanitizers was estimated to be 12.1 billion dollars. It is expected to reach 39.2 billion dollars by 2027.
Textile Products
Textile products cover a great number of products in different categories. These categories include women's clothes, men's clothes, children's and baby clothes, home textiles and much more. Since it is a big market and there is fast consumption in terms of textiles, the demand is continuously increasing. In fact, the global textile market was 530.97 billion dollars in 2021. It is expected to reach 575 billion dollars in 2022, showing a growth rate of 8.3%.
Cosmetics
Cosmetic products are always in demand since it covers a wide range of products such as makeup, skincare and haircare. Even in each category, there are many different products designed for different purposes. Cosmetic products are formulated with utmost care and dermatologically tested to meet the needs of each skin type and protect the skin against the environment.
On that note, some of these cosmetics products may also be environmentally friendly. Vegan and cruelty-free cosmetic products are also increasing in demand as consumers are becoming more and more aware and conscious. Therefore, importing cosmetic products in accordance with the current trends might be a great option for your business.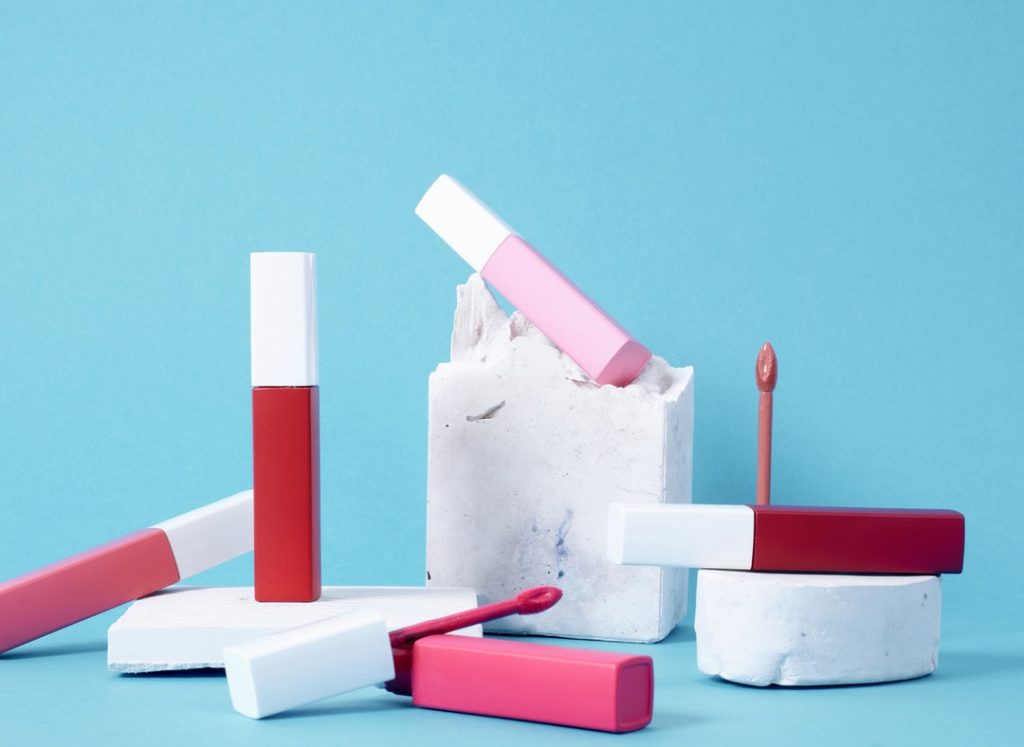 Baby Products
Baby products is another category that is significantly increasing in demand each year. In fact, in 2020, the global baby products market was 11.7 billion dollars. It is estimated that this market will reach 15.6 billion dollars by 2026. A 5.6% growth rate is quite significant. Therefore, it is safe to say that baby products will be in demand for a long time.
The diversity of the category makes your options endless. Therefore, if your business' niche is suitable, there are so many products you can import. Baby clothes are always in demand. High-quality baby clothes that are made of natural materials are especially sought after. Other baby products such as carriers, toys or diapers are also highly in demand. By importing these products, you can make quite a bit of profit in the long run.
Sustainable Products
According to the report of IBM, the global pandemic positively influenced people's view of sustainability. Another survey done in February 2022 showed that 51% of the people cared about sustainability more than a year before. This idea also reflects on their purchasing habits. According to another data in 2021, half of the consumers were willing to pay more for sustainable products. Naturally, this increases the demand for sustainable products each year.
Products that are eco-friendly and that don't contain harmful chemicals to humans and the environment are becoming more and more popular. However, this is not enough. Consumers also care about the product packaging. They tend to prefer products if the packaging is recyclable or compostable. On the other hand, brands that actively work on sustainability are also supported. Since sustainability is gaining more momentum, it might be a great idea to import more sustainable products if your niche is suitable.
A Trustworthy Address for Imports: Turkish Goods
Turkey plays an important role in meeting the demands of the global market. Having proven to be a strong partner in international trade, Turkish Goods delivers high-quality products to any location in the world. By working with trustworthy suppliers in Turkey, Turkish Goods offers more than 1000 products in any category you can imagine. Turkish Goods takes care of the entire process to make the import process easy and fast for its partners. You can get the best wholesale price within 48 hours by contacting Turkish Goods.