In the recent decade, Turkey has become a major exporter of a wide range of items. It has emerged as a stable and welcoming place to export and import from, thanks to its rapidly developing economy. 2021 was no different in terms of exports, Turkey exceeded predictions and showed its resilience with a quick recovery from the pandemic. It exported products worth 225 billion dollars all across the world.
In 2021, exports increased by 32.9% year over year. Imports increased by 7.8% year on year. The exports-to-imports coverage ratio increased 5.8% points to 83.1%.
Turkey's exports set all-time highs in all months of 2021, after being struck by the epidemic in the spring of 2020. It hampered trade with Turkey's largest allies. By October, the country's share of global exports had topped 1%, marking. This was another milestone in the country's more than two-decade-long climb.
These statistics were recorded in a variety of different industries which shows a relatively diversified range of exported goods. Now let's take a look at some of these products in more detail.
Vehicles and Vehicle Parts
Turkey's automobile industry contributes significantly to the country's industrial sector. The Turkish automotive sector has become a vital element of the worldwide network of manufacturing bases, with a cluster of carmakers and parts suppliers. In 2021, Turkey's automobile sector, which has been the country's export champion for 16 years, generated a total of $29.3 billion in overseas sales.
Automobile
The car production of eight global original equipment manufacturers in Turkey has expanded by nearly five times. While the production was 300,000 units in 2002, it reached over 1.3 million units in 2021. This was thanks to a competitive and highly qualified workforce, a dynamic local market, and a suitable geographical position. Turkey's automotive sector grew at a rapid pace, propelling the nation to the 14th biggest automobile producer in the world. And it became the fourth largest in Europe by the end of 2021.
Turkey is also home to a large number of international suppliers. It serves as a production base for more than 250 worldwide suppliers, with 30 of them ranked among the top 50 global suppliers. Automobile manufacturers are increasingly turning to Turkey as a manufacturing base for international sales. This is demonstrated by the fact that in 2021, 74% of Turkey's automobile output was bound to overseas markets. In the same year, Turkey shipped almost 970,000 automobiles to international markets.
Machinery
Turkey's second-largest export industry is machinery. Turkey's machinery exports have reached $23 billion in 2021. The industry accounted for 10% of Turkey's overall exports. These numbers were up 25% as opposed to 2020 exports. Turkey's machinery exports in 2020 were $17.1 billion, down 4% from the previous year due to the novel coronavirus epidemic. But the sector's exports bounced back quickly and rose by 18.3% versus 2019 (pre-pandemic period). Machinery exports have surged 12-fold in the last 17 years. Turkish machinery is used in over 200 countries throughout the world.
Motors
Turkey has over 200 machine product distribution hubs and over 17,000 local and international firms, according to the Turkish Investment Office. Turkish enterprises address the demands of the European region, particularly in the export of major appliances engines.
The Turkish machinery industry places a high value on research and development. The proportion of R&D expenditure to GNP in Turkey continues to rise. With competence in systems engineering, Turkish Machinery promotes digital transformation.
Iron & Steel
The iron and steel industry is the basis for many goods that have an important place in human life and affect daily life. It requires technology and capital-intensive investments and is the locomotive of the metal industry. It provides inputs to many basic sectors from transportation to construction, from agriculture to technology. In addition, it forms the basis for a circular economy as it is recyclable without losing its properties.
Rebar
The steel industry and ferrous & non-ferrous metals broke export records in 2021. While the total annual exports of the sectors exceeded 40 billion dollars, the most significant increase in exports was in the steel sector. The vast majority of these exports were rebars used for construction. Turkish rebars are known for their quality that matches world standards and competitive pricing.
Turkish steel mills' rebar exports during January-November 2021 rose 30% year on year to 6.88 million mt, according to the TUIK data. The revenue generated from those exports was 92% higher at $4.37 billion amid globally higher steel prices.
Clothes and Home Textiles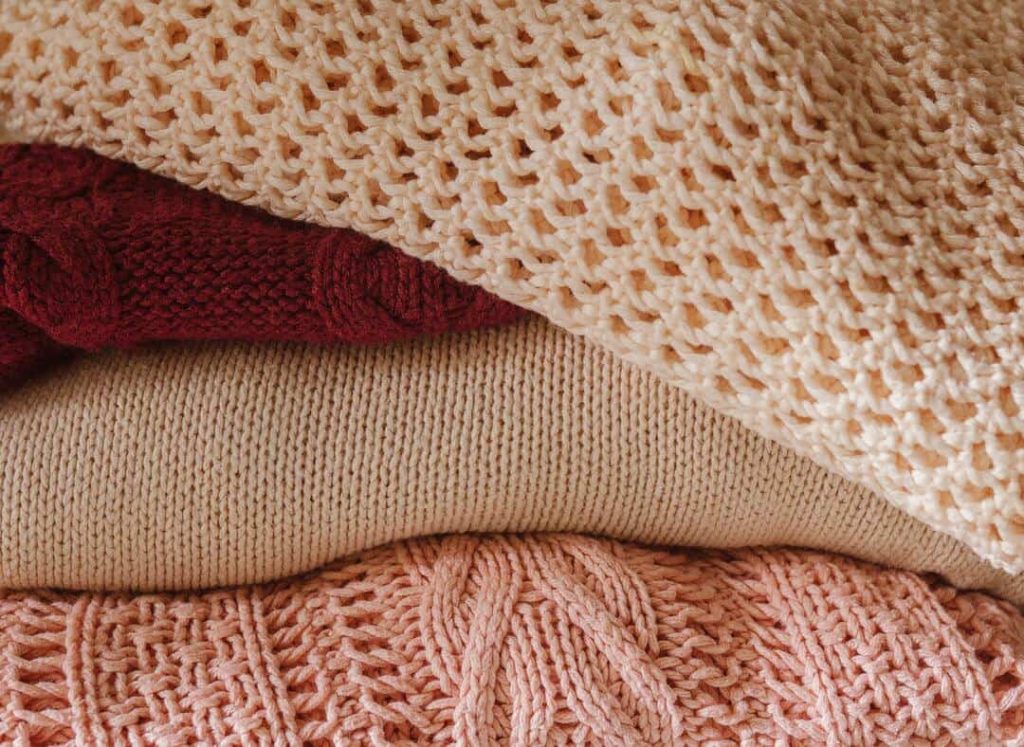 The garment industry is the most characteristic of Turkey and one of the industries that has seen great development and spread widely around the world. It is a major part of Turkish export volume and this is due to the Turkish textile industry providing high-quality clothes and fabrics, particularly Turkish fabrics because Turkey is an agricultural country. It has extensive cotton cultivation, allowing you to supply it at a reasonable price. And Turkey also includes many significant brands that have gone worldwide, putting it at the forefront of the leading countries in the apparel business. Not only does Turkey produce clothing, but it also produces household textiles such as rugs, towels, and carpets.
Turkish clothes and home textiles reached the level of 20 billion in exports for the first time in 2021. While it had a foreign trade surplus of $18 billion. This showed an increase of 18% compared to last year.
Silk
Silk is one of the oldest fabrics and is synonymous with luxury. It's long-lasting, adaptable, and keeps you cool in hot weather. Silk gives comfort, durability, and elegance when it comes to texture. It is a sustainable fabric with a long history that is derived from one of the cocoons produced by silkworm larvae. When it comes to silk production and commerce, Turkey is among the leaders.
Silk is the 95th most traded product in the world. Turkey is the third-fastest-growing country in silk commerce, with a 61.1 percent increase, accounting for $4.86 million. Turkey is expanding its silk manufacturing, with a $12.8 million export value. Turkish Goods selects the best silk from producers who provide the best value and quality.
Carpet
The carpet, which can today be found in every home, has a long history in Turkish culture. Turkish carpets have become more prominent in recent years due to their hand-woven nature and profound themes. With the introduction of sophisticated weaving machines, Turkey has begun to place a premium on utility as well as craftsmanship quality. Many nations have preferred dust-free, trace-free special manufacturing carpets. Carpets are one of the earliest things brought from Turkey, and they play an essential role in interior design.
Food and Agriculture Products
Turkey's agricultural sector is among the top ten in the world, with agricultural land covering half of the country and agriculture employing over a quarter of the people. Turkey produces wheat, sugar beets, milk, chicken, cotton, tomatoes, and other fruits and vegetables, and is the world's largest producer of apricots and hazelnuts. Turkey's young and rising population opens up fresh market prospects and product debuts.
Nuts and Dried Fruits
Turkey is the main supplier of hazelnuts, coconut, pistachios, figs, and apricots to some of the largest manufacturers of food products, as Turkey exports about 70% of hazelnuts to other countries along with almonds, cashews, biscuits, and other confectionery products that are very popular in Turkey.
Legumes
The most commonly grown edible legumes in Turkey are chickpeas, dry beans, and lentils. Legumes are an important product category in both production and consumption because of their contribution to employment, export potential, ease of insertion into crop rotation, efficacy in diminishing fallow regions, and high nutritional value.