Turkey increased its exports of cut flowers significantly. Turkey now exports flowers all year round to 83 countries in total. The chairman of the Ornamental Plants and Products Exporters' Association İsmail Yılmaz spoke about exports. According to Yılmaz, plant exports are increasing each year.
Based on the export data published, Turkey exported plants worth 147 million dollars in 2021. According to Yılmaz, Turkey displayed an increase in plant exports in the first 4 months of 2022. He said, "We exported plants worth 62 million dollars in the first four months. There is an increase compared to last year. We set a target of 180 million dollars for 2022 and we believe we will reach it."
Yılmaz stated that they had exported above what they had anticipated during the New Year, Valentine's Day and Mother's Day. In fact, Turkey exported 70 million branches of flowers and generated 10 million dollars of income.
Turkey Exports the Most Flowers to the Netherlands
Yılmaz emphasized that Turkey exported flowers to 83 countries around the world. He also mentioned that the Netherlands was the country that imported the most flowers from Turkey. Yılmaz stated, "Turkey's biggest market in flower exports is the Netherlands. England and Germany are also in the top three." Considering the countries Turkey exports the most flowers to, it is clear that Europe is a significant importer of flowers.
However, Turkey exports to many different countries outside Europe as well. Yılmaz also touched upon the subject in his speech. He said, "Romania, Bulgaria and Russia are also among the important markets for Turkey."
Yılmaz also explained why Europe had a significant place in Turkey's flower exports. "The increase in the transportation fees in flower exporting countries such as Colombia, Ecuador and Kenya, caused Europe to turn to Turkey."
Among the exported cut flowers, the most important one is carnation. According to Yılmaz, Turkey grows carnations in different colors in line with the demands of the countries.
A Special Flora of 3.500 Endemic Plants
Turkey is known for its fertile soil and unique climate that allows various vegetables and fruits to be grown. However, they are not the only ones. Turkey also has a rich flora when it comes to trees and plants. In fact, Turkey has more than 3.500 endemic plants in its flora. Due to having such a wide variety of plants, Turkey's exports of these plants are also various.
Having a 55 thousand decares production area for flowers across the country, Turkey both meets the demand within the country and outside the country. Turkey's exports of plants mostly include cut flowers, indoor and outdoor plants, flower bulbs, seedlings, saplings, wreaths and moss. The exports especially increase during certain times in the year. Special days such as Valentine's Day, Women's Day and Mother's Day are especially the times when exports increase significantly.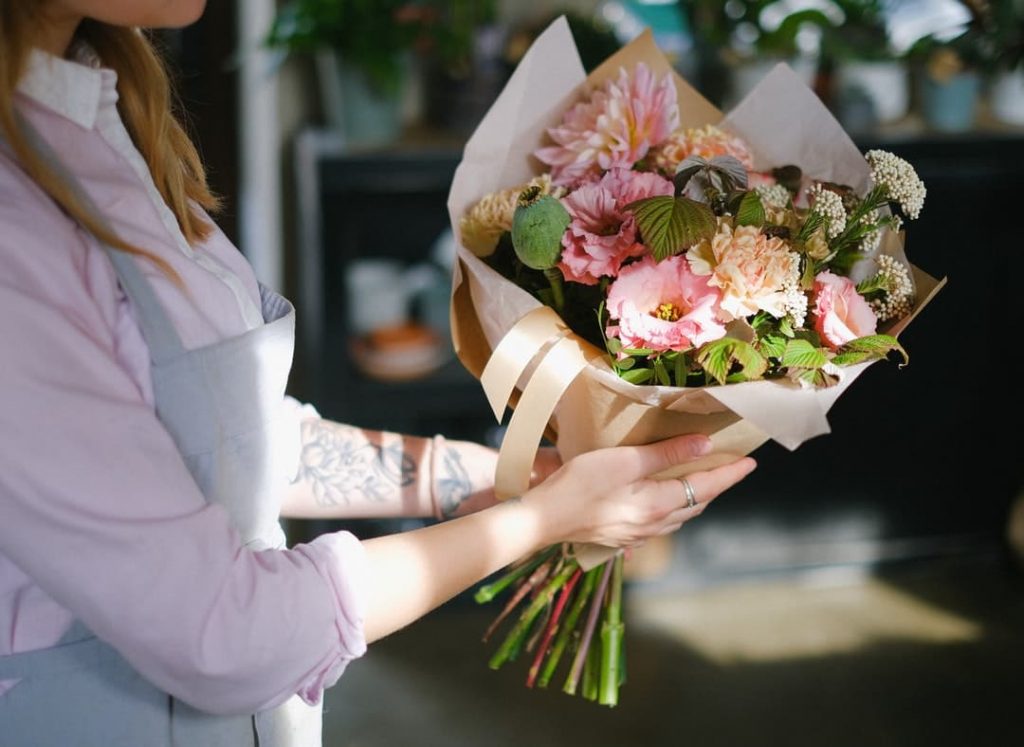 Turkey Grows Flowers Over the Course of 12 Months
İsmail Yılmaz also spoke about the provinces in Turkey that has an important place in growing flowers. Especially putting emphasis on Antalya, Yılmaz stated that Antalya had the most potential in growing flowers.
Yılmaz explained how Turkey was able to grow flowers all throughout the year in detail. He said, "The growing of flowers continues over the course of 12 months. During the winter, the flowers are grown in Antalya. During the summer, flowers are grown in Isparta. İzmir and Yalova also grow a small number of flowers and contribute to cut flower exports."
Aside from the cut flowers, Turkey exports many different types of plants. In addition to the provinces that are important in the growth of cut flowers, Yılmaz also mentioned the outdoor plants. He said, "İzmir and Sakarya have a high potential in growing outdoor plants. In terms of indoor plants, Adana, Mersin and Yalova come to the fore."
Turkey Is Constantly Working on Improving Its Greenhouses
Greenhouses might be damaged by harsh weather conditions, especially during the winter when there are snow storms. İsmail Yılmaz also pointed out the difficulties they had faced during the winter. He said that they were working on improving the greenhouses that were damaged by heavy snowfall in Isparta. He also added that they were working on preparing the greenhouses for the new production season.
Import Anything You Want from Turkey
Turkey is attracting attention with its success in exports in recent years. Turkey is continuously improving in its production and export volume and exports to more and more countries each year. If you want to import products from Turkey, you can import with the guarantee of Turkish Goods.
Turkish Goods partners with a wide network of reliable suppliers that are operating in Turkey. Offering more than 1000 products, Turkish Goods provides its partners with high-quality products. Regardless of the location, Turkish Goods delivers the products to anywhere in the world by sea, air and land. You can contact Turkish Goods and fill in the form to get a quotation for the product you want within 48 hours.